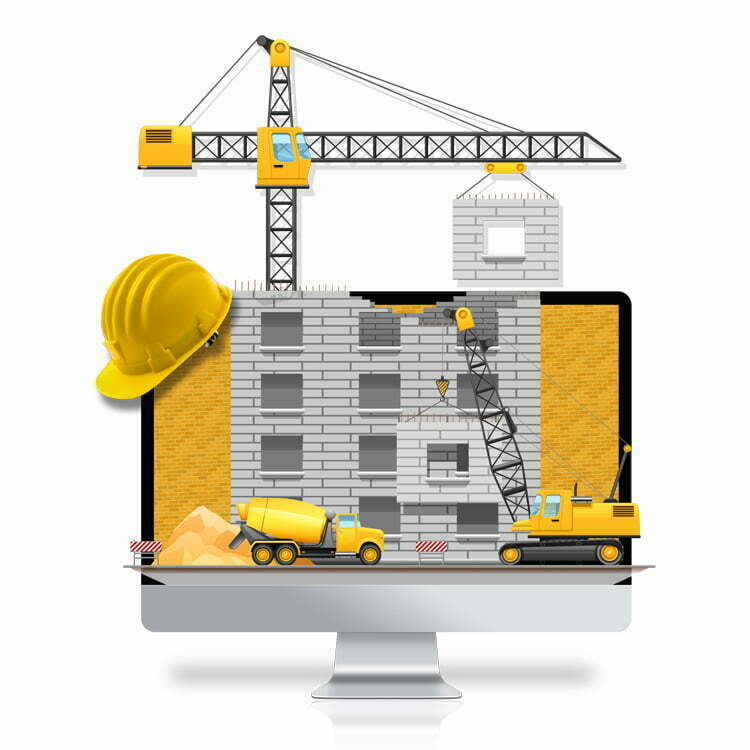 priority for contractors
Construction Management

Software Solutions
Beams ERP is a leading construction management software solution developed in the United Arab Emirates. For contracting projects, we offer the specially designed & highest quality ERP software.Using our automated, customizable ERP software, you can simplify all your construction-related challenges.
With Beams project management software, data can be quickly retrieved and managed using the interactive dashboard. Depending on your responsibilities and priorities, users can customize the modern dashboard. Being an online solution with mobile and cloud access, Project management system Dubai allows users to communicate with team members and request or authorize work online.
The use of project management software enables companies to validate leads efficiently, conduct feasibility studies, budget precisely, and offer proposals on time. By using the work-breakdown-structure, the engineer can determine the costs associated with each stage of the project independently as per budget.
Contracting management software UAE provides mobile access, which allows site supervisors or engineers to report on time to the respective managers.
Additionally, it allows the user to upload images, documents, and other datasheets for discussion, approval, and submission.
Revolutionary Build-Key Features
Manage your projects, resources and financials in one open easy-to-use platform.
Manages Project Sales and Execution
Project wise material and cost control
Project Revenue analysis & MIS
Real-time integration with finance
Project Profitability and budget analysis
Supporting Mobile applications for time sheet and MIS
Advanced & Innovative MIS Repots
Project time sheet with Supervisor/Engineer control
SMART-Designed for

how you actually build
The management of large projects involves the use of different software products to control different phases of the project, such as tendering, finance & cost control, commercial, estimation & budget, engineering, procurement & subcontract, manufacturing, fabrication, construction, installation, commissioning, interior fit-outs and joinery projects..
We integrate these steps into a single, integrated process, pulling data on real-time activities directly into a project plan. As a result, the ultimate in control and visibility is attained, allowing you to monitor costs, cash flows, time, resources, and risks in real time. In essence, we offer a true project-based solution instead of repetitive processes built around project management principles.
Finance & Accounts
It helps to efficiently manage all processes such as material, labor, tools, and equipment, subcontracts, and the operational overheads.
Project Management
It helps businesses manage their projects with ease
Inventory
Stores management is simplified by the software
Purchase & Sub-contract Management
The procurement process will be organized, and the project will proceed steadily without delays.
Sales Management
It helps users reduce risks neatly, increase profit and revenue, and achieve operational excellence by giving them enhanced reports and Business insights.
HR & Payroll
The software automates HR-related functions such as keeping track of employee timesheets, overtime, absences, leaves, shifts and other wage matters.
Equipments & Assets
It is possible to track and manage all assets in your company with the software.
Estimation & Budget Control
With the Beams ERP for construction industry, users can streamline budget preparation, BOQ generation, BOM submissions, and approval processes.
Construction Management Software Solutions in Dubai.
Features of our construction management ERP software:
Case Studies
A good work breakdown structure
Live tracking of costs
Calculate variances between budgeted and actual charges
A cost-effective way to manage expenses
Generating intelligent BOQs
The Drill-Down Facility
Approval in real time
Request for material online
Handling Livestock and Inventory
Supplier portal integrated with ERP
Multi-Quote Comparison
Approvals & Authorizations are real-time
Managing employee schedules and allocations
Timesheets & Job Allocation
The Employee Self-Service Portal
Overtime and Holiday OT Control
Supervision of assets (toolsequipmentmachinery)
Record and track the use of assets
Utilizing assets intelligently and reducing costs
Regulation of Subcontracts
Payments to subcontractors
A construction ERP solution combines cloud and premise versions that give businesses different features and support. In addition, it has a mobile application that manages site activity. By integrating intelligent and insightful tools into the solution, Construction ERP can increase the productivity and performance of your construction company.
such as :
Best ERP Solutions for Construction Companies in Dubai, UAE.
2500+ SUCCESSFUL IMPLEMENTATION
Get in touch with us today to learn how beams can help you…
send a message
request a call back