Project Details
Blog Published :Oct 2021
Location :Dubai
Task : Order Taking App
Blog
An app that makes restaurant

order taking simple
What is the best restaurant management software in Dubai?
The best software for restaurant management is Beams Bistro. By using the solution you can manage Point of sale, Inventory, CRM, Scheduling & time management, Table Management, Financial management, Loyalty programs, Business Intelligence & analytics.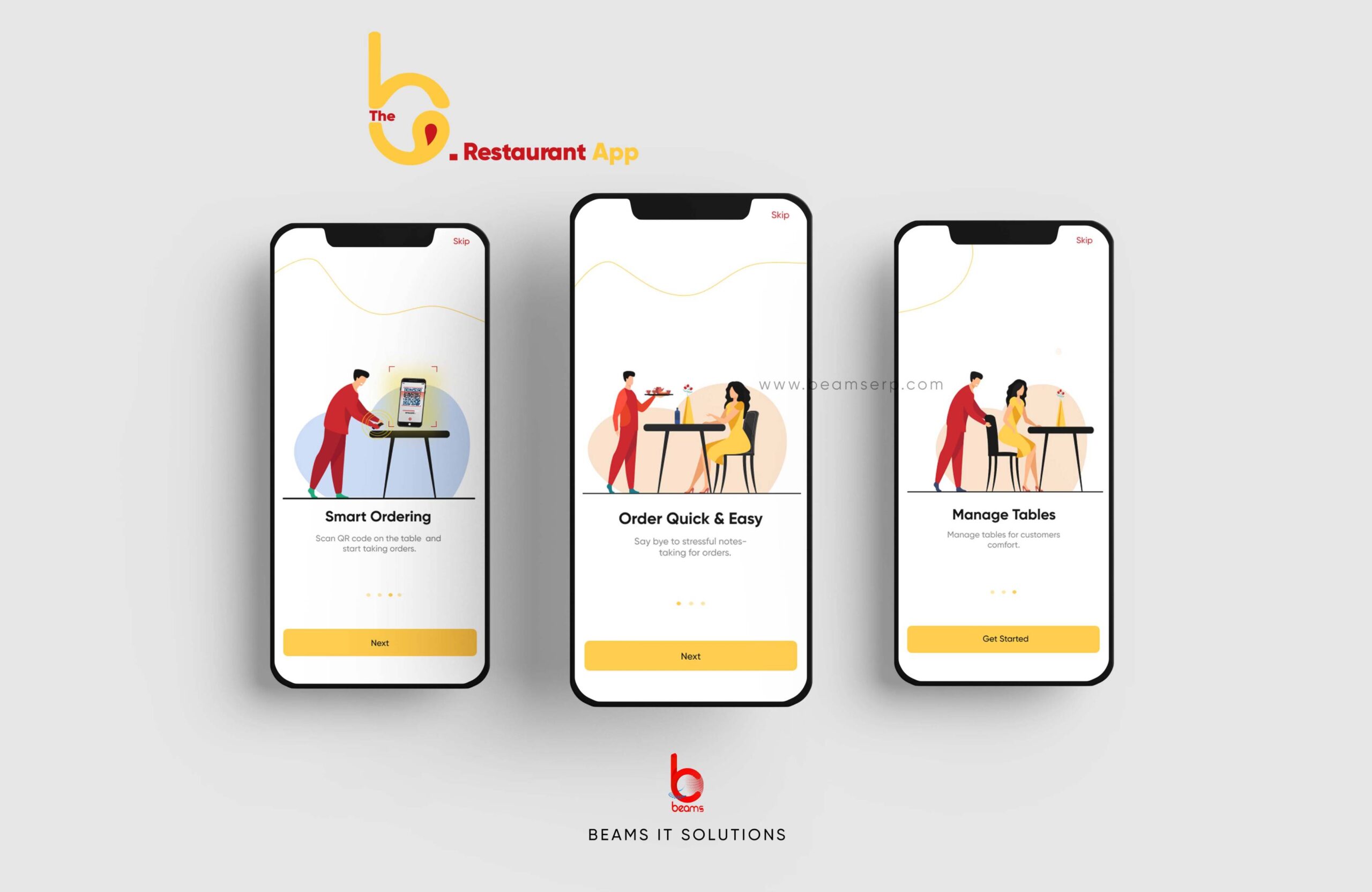 Table of Contents
Expanded functionality of restaurant order taking apps

You can simplify your work with an app that takes restaurant orders
Main features of restaurant order taking app
Food in one click
Customize your orders as you like
Smart 'Scan and take order' system in the app
Table QR code scanner makes order taking simple
Printing orders automatically
Product availability management within order taking applications
Check order summary through order taking app
Manage tables(reservation)
Track all the order status
Loyalty programs handled by the restaurant's ordering app
Customer ordering facility – Clients can order from your restaurant table QR code more easily.
Main goal :
The main goals of the application are to optimize the waiter-client relationship in the restaurant and to make the life of the restaurant easier, more efficient and even more profitable.
At a glance :
Time management is a common challenge for restaurateurs, and restaurant order taking apps were developed to simplify the order taking process to save their time. For instance, ordering software helps you keep up with the ever-increasing number of incoming orders.
From the moment the customer orders, right up to the moment of delivery, you get a very clear and simple method of handling order tickets.
The restaurant ordering apps also offer a variety of other features that help you stay organized throughout the entire restaurant management process.
Expanded functionality of restaurant order taking apps
A good order management system brings new customers into your business above all else and an efficient way of managing multiple table orders and keeping up with the order status. You are able to customize the menu in your restaurant, order food from outside and customize the guest experience payment, order cancellation. Developing a proper digital sales channel relies heavily on convenient ordering software.
A customer-friendly and error-free purchase process will get your establishment's customers into the habit of ordering again.
In the same way, you will also benefit. There's less time to prepare the delivery when no errors are made and there are fewer steps to process orders.
Login to start
Every waiter needs to get registered before to start using the application. Easy to get started, to login your account with a unique ID for order taking app.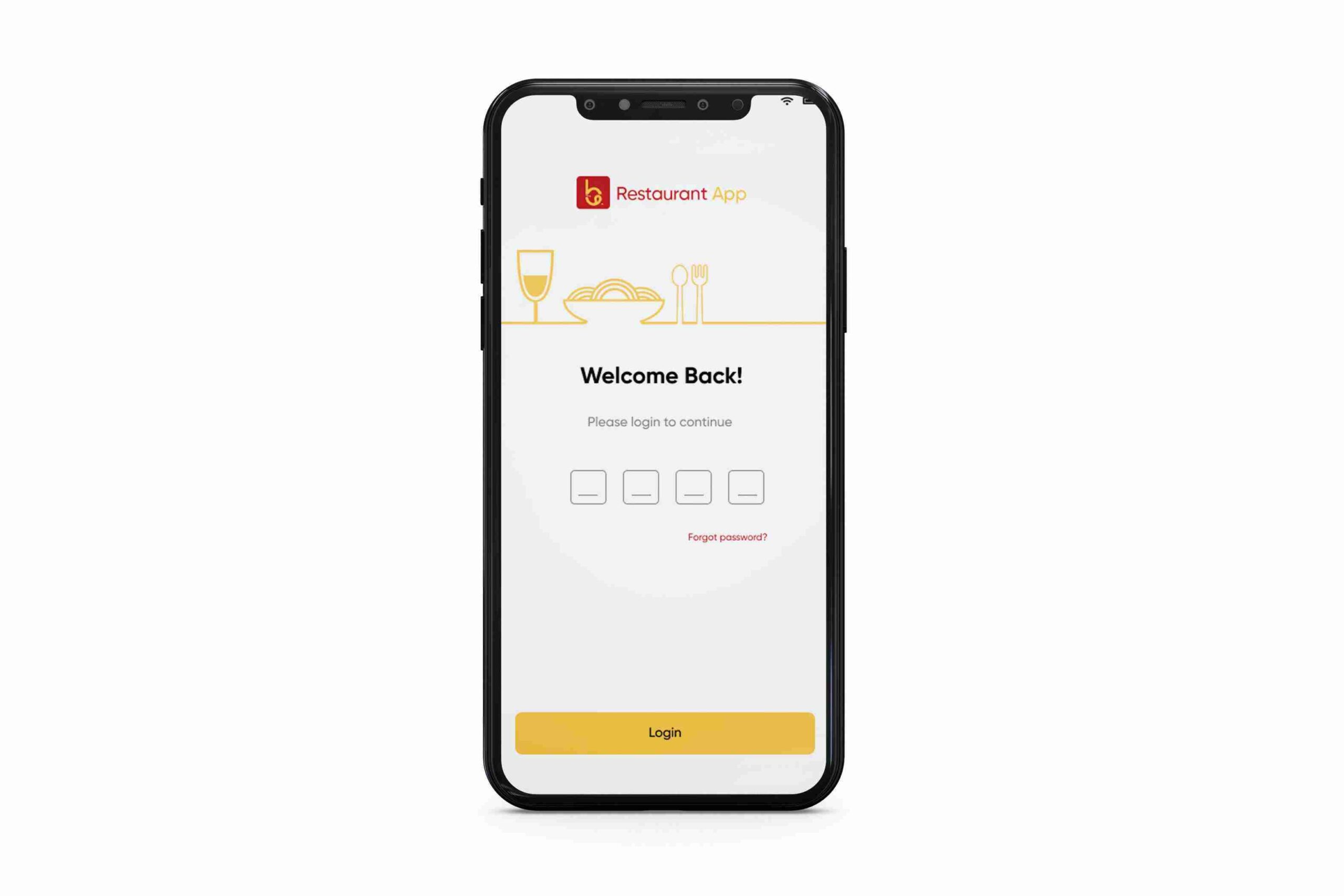 Take restaurant orders easily with order taking app
With restaurant order apps, you and your employees can handle tasks more effectively and efficiently.
That's why Beams' order handling program serves as an easy-to-use management tool for ordering. With this system you can manage every aspect of your restaurant's digital ordering, operations, and marketing.
Management of orders on iOS and Android
There are iOS and Android apps available for taking orders.To start this, It needs only to be installed on your smart device and then logged in. After you connect to your ordering system, you will be able to handle orders efficiently.
Easy order handling software saves you time and effort
From now on, when a customer places an order at your restaurant, you can take their order through this app. Then, the restaurant order taking app will display information about the purchase. Click "Accept" The order is processed. And the app sends this order automatically to the kitchen display.
Table management got easier
Thanks to Beams, this process is quicker than ever. There is no longer a need for an additional system at the restaurant to manage tables.
The screen contains all the functionality of this application. Visual table layout with colour coding based on availability ensuring faster sitting.
Main features of restaurant

order taking app
In addition to accepting and rejecting orders, the Beams restaurants ordering app offers all the key features of an ordering system:
Selection of menu where food is conveniently categorised. The user can easily search for food from the categories or place an order instantly from the list of today's specials.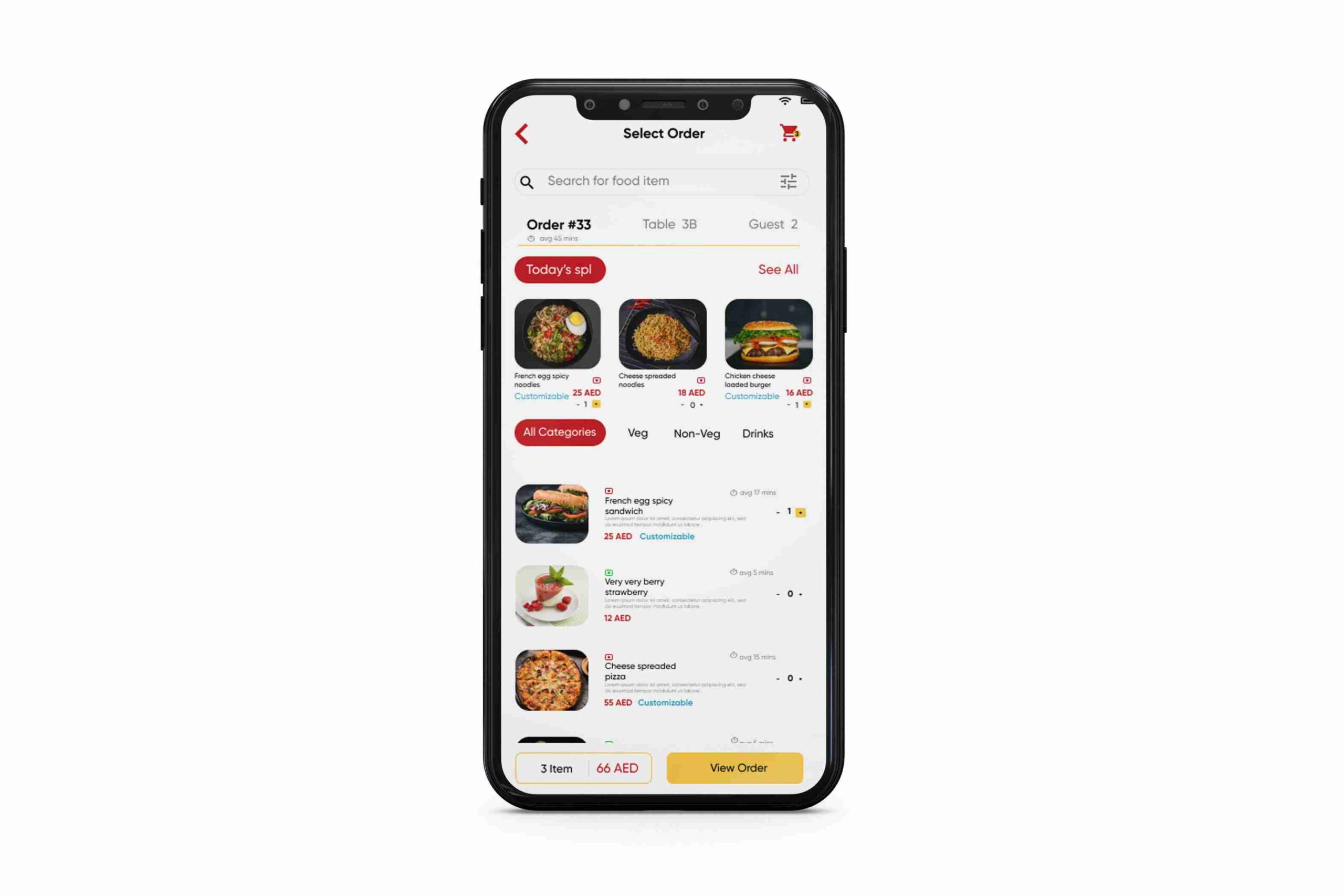 Customize your orders as you like
Easily customize orders in seconds,as per the customization options available for specific dishes. This will give the customer more flexibility.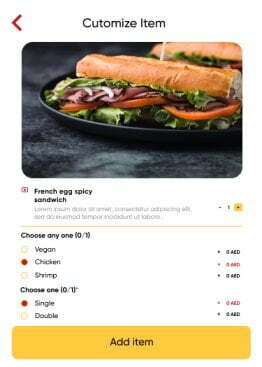 Automated printout of orders
A Bluetooth-connected receipt printer and the Beams order-taking application will enable automatic printing of online orders after acceptance. It will simplify your work because the chef can receive the order details immediately rather than taking notes from the screen. Additionally, you will save the time you used to spend on manual printing.
An order-taking app with smart ordering facility
The Beams application will also make it possible to manage a quick ordering facility. Easily access the products on the menu in a quick and easy way. As a result, you can react immediately to a customer's order; you can easily arrange the quick access products as per your comforts.To make necessary amendments, you no longer have to get to a desktop computer.
Check order summary through order taking app
After you complete an order, the app will create an order summary. One final check before sending the order summary to the kitchen. In this area, you can add special remarks. Adding a quick remark is very useful to waiters to convey which is most probably one liner, easy to understand the chef.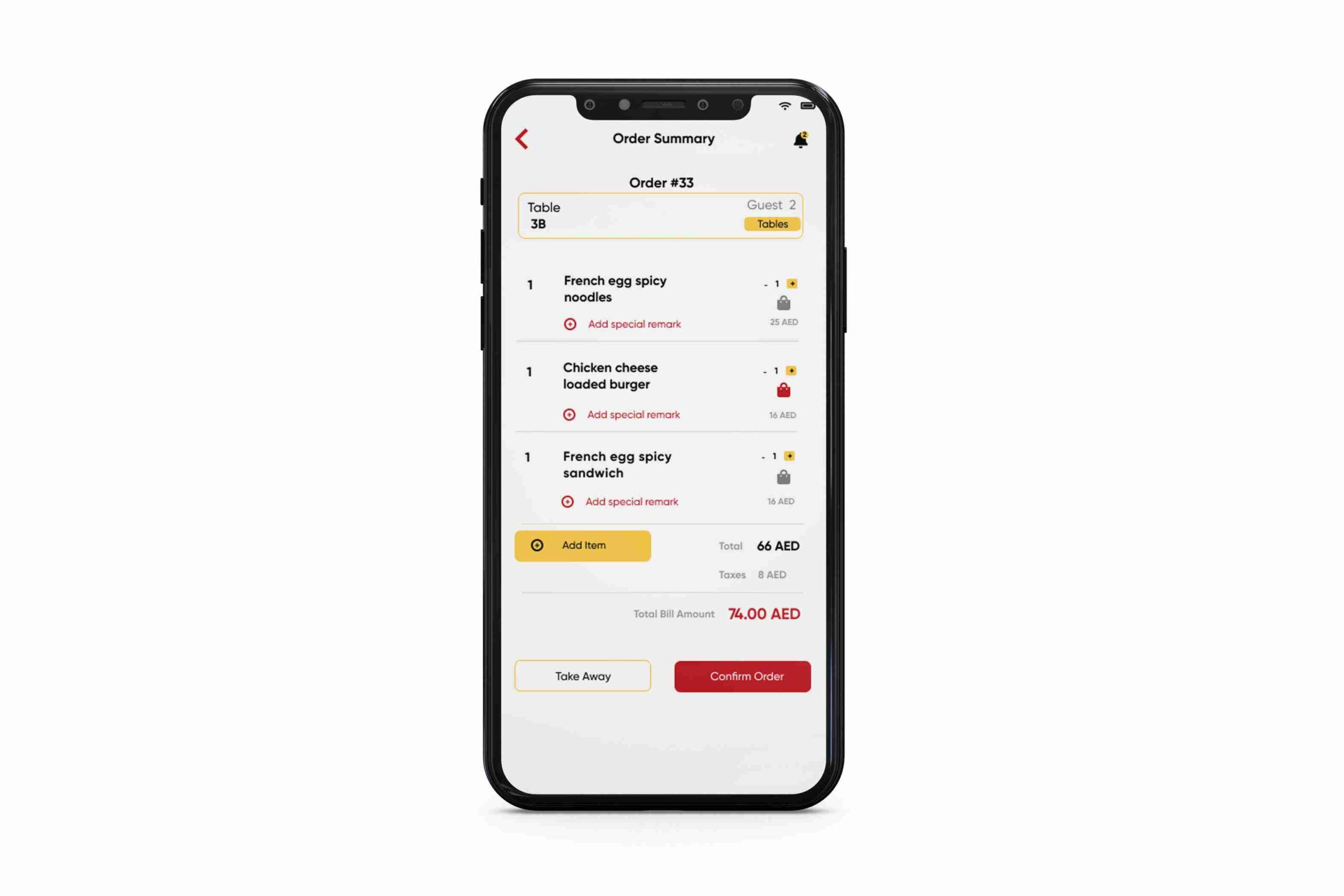 Once again, you are saving time.
Smart 'Scan and take order' system in the app
Thanks to the restaurant order taking app, you can place orders quickly by simply scanning the QR code on the table. It takes you directly to the menu page, so you don't need to select tables/or enter table numbers. That means you save time.
The customer can also order directly from their smartphone if it is scanned. You don't have to take orders here, the customer can easily place their order according to their needs, you can post ongoing promotions and offers there as well. That way, the customer can view the offer. In addition, users of your order app become part of your communication channel, so you can reach them with friendly reminders via push notifications in-app.
Track all the order status
Easy order settlement system, to track status of all your ongoing orders. Add order easily to any order ticket and cancel only the active ticket. And print the bill after completing the order. Also mark orders when they are ready, served or paid.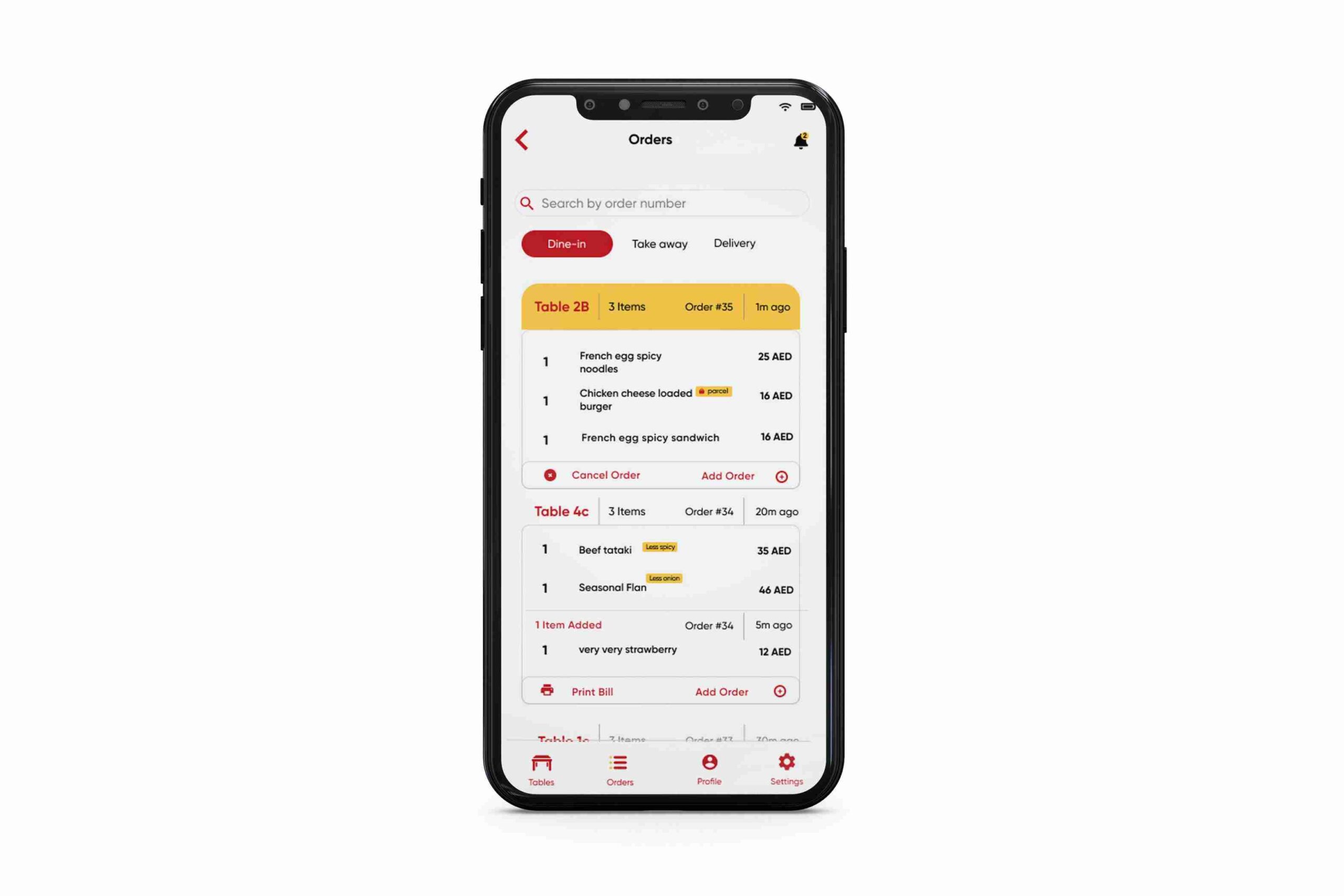 Personalise user profile – easier ordering for your employees
With Beams restaurant management mobile applications, you can choose a profile photo, set the employee code, and track your earnings and orders. In other words, we make them happier.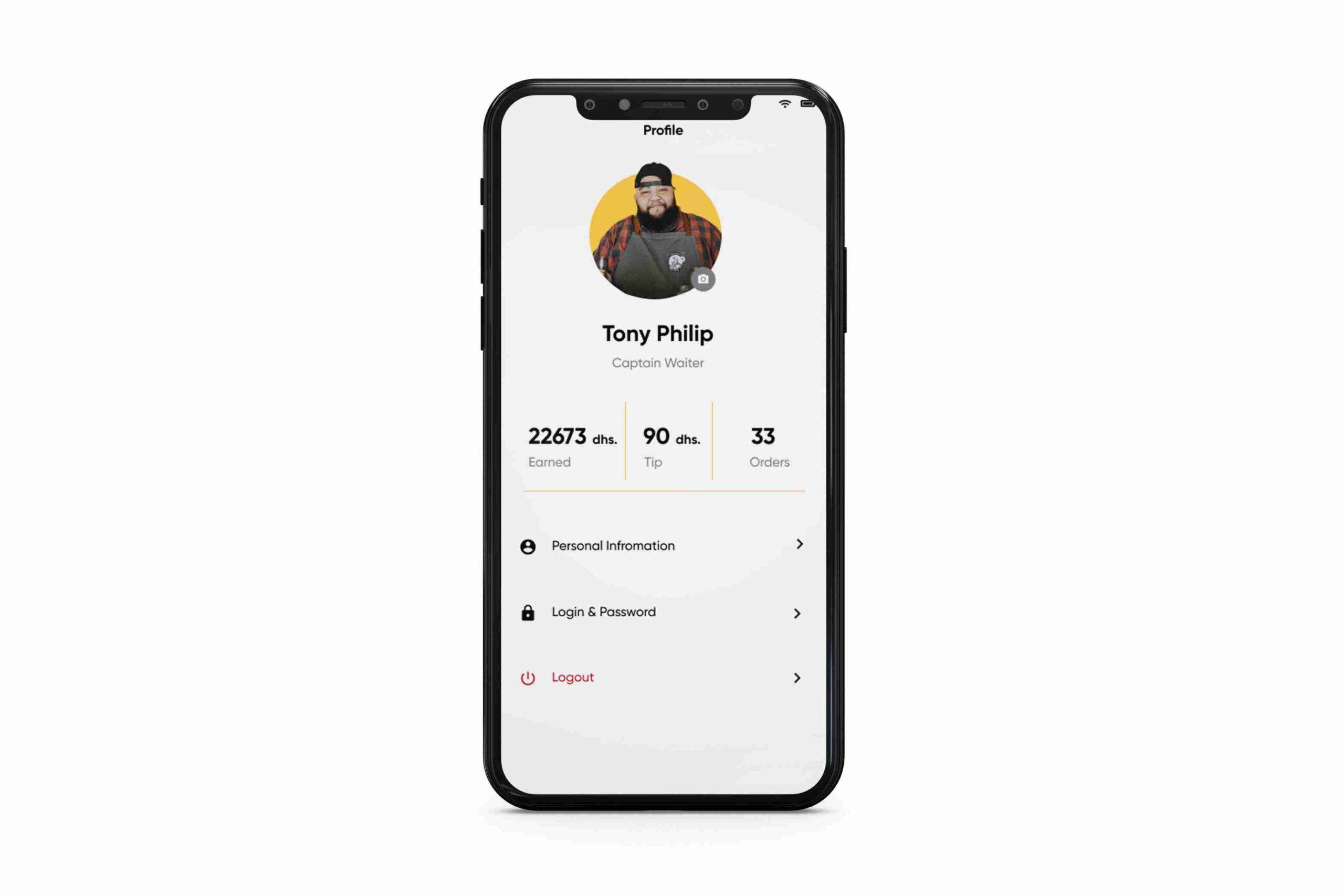 Conclusion
Beams order taking app simplifies the process of accepting online orders and managing online orders on an ongoing basis, quickly and easily. Restaurant owners and their employees will both benefit by using this mobile app. Click here to get more information about beams restaurant management software & developing your own restaurant app.
Still haven't launched your smart food ordering system? It only takes a few minutes. Let's Start today!
[DISPLAY_ULTIMATE_SOCIAL_ICONS]