The Perfect Sales App for Your Business in Dubai: How to Choose
BITS TRADE – SALES APP
An app for business owners for tracking & managing their sales and activities.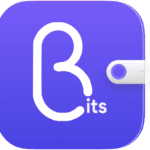 HOW A SMALL BUSINESS BUILD A HIGHLY PRODUCTIVE SALES FLOW & ANALYSIS THROUGH BITS TRADE.
Unlimited Sales
Sales order taking
No of Invoices
Invoice creation
Daily sales & Analysis
Reports
The idea behind Bits Trade is to create something that will make business owners and sales agent's job easier & stress free. The 2022 report shows that in the UAE. A large portion of business owners time is directed towards sales (19%), followed by operations and marketing activities (14%). A big problem most of them are facing is they don't know how their sales is going. For solving this issue Beams developed Bits Trade sales app, it will always synchronize all business data at their fingertips.
Users are able to manage and view their sales orders, invoices, sales-wise details, and reports for their daily sales and collections etc. Through bits trade, we're going to look at everything from order taking to the sales report with their clients, and also try to solve some of the common challenges sales agents face along the way. The app is meant to help them to analyse their sales, invoices, collections and also help them to manage their day to day sales activities.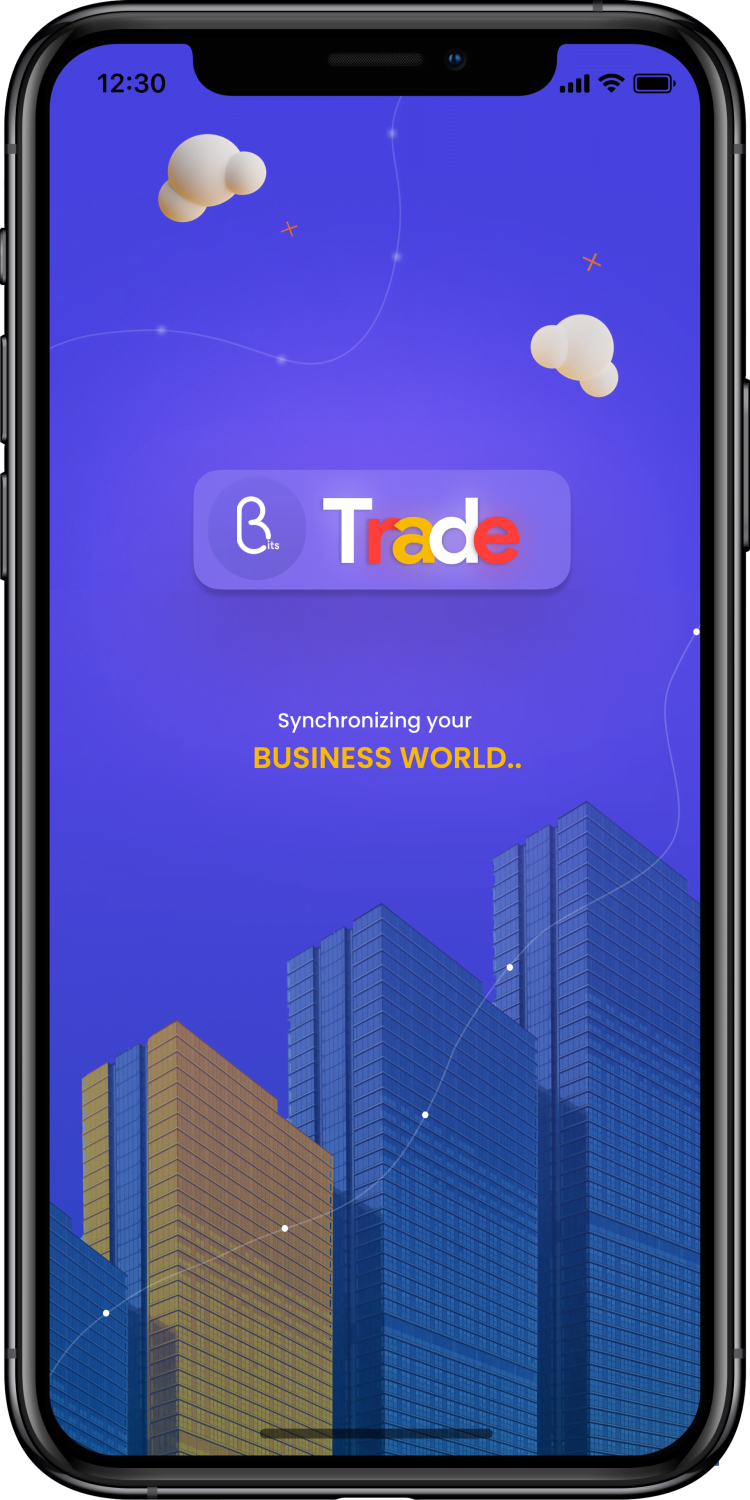 Clients challenge:
How might we analyse a stress free and balance experienced daily sales management with our field representatives which will bring back their motivation and boost their productivity.
Overview:
Bits Trade is a sales app from Beams IT Solutions. The mission of the sales app is to digitise the data and sales process for the people who work in a distribution company.
The end user for this app is the sales agents and business owners.
Login & Signup
Users can easily login/signup with username & password or touch ID then proceed to connect with your sales. 🙂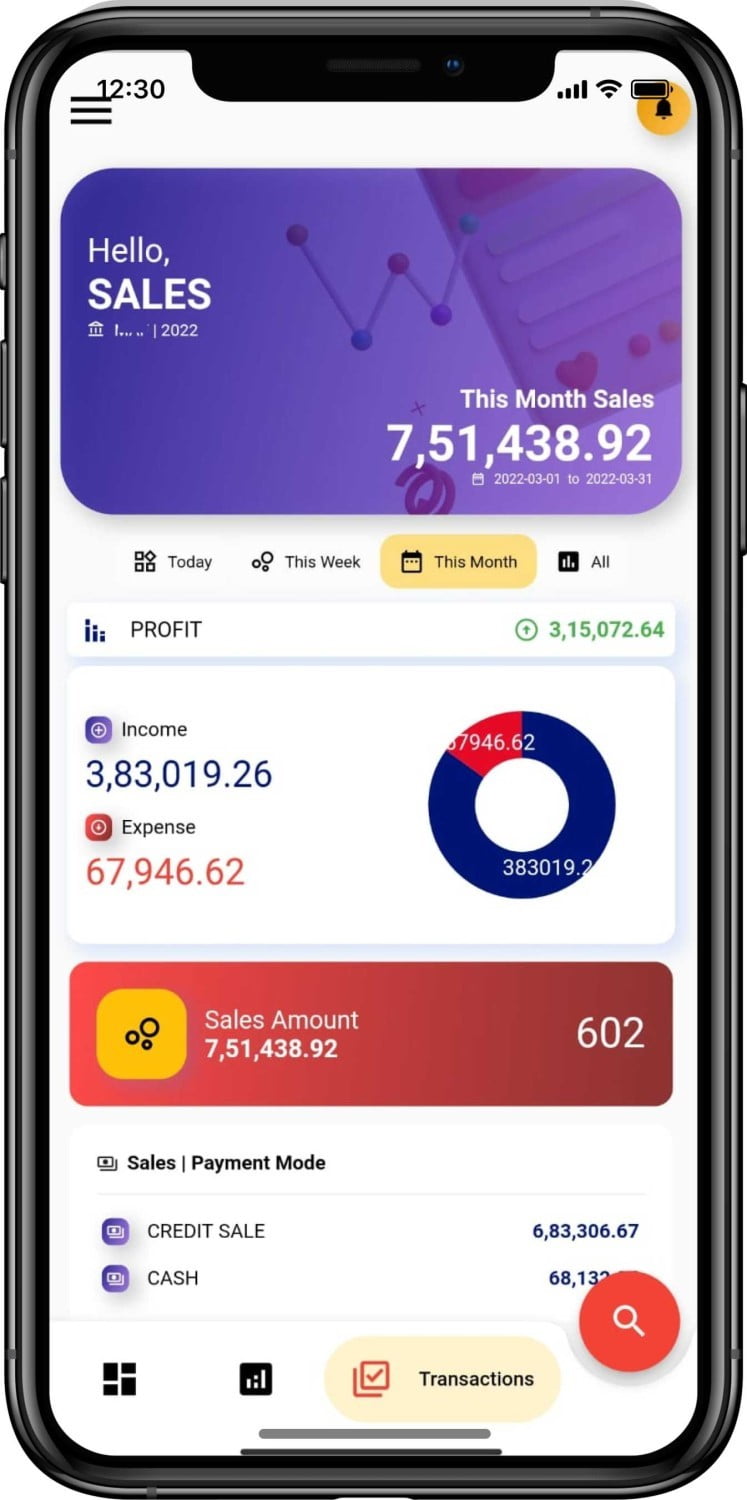 Home screen & Dashboard
The home screen displays the main categories of the app. Users can view sales on a daily, weekly, monthly, or annual basis. A circular progress representation displays your income and expenses, and the branch-wise graphical representation illustrates how sales are going in each branch,
The home screen is perfectly designed for the end-user as it displays all the important data on one screen so user can easily access information regarding collections, outstanding funds, card/cash wise reports, etc.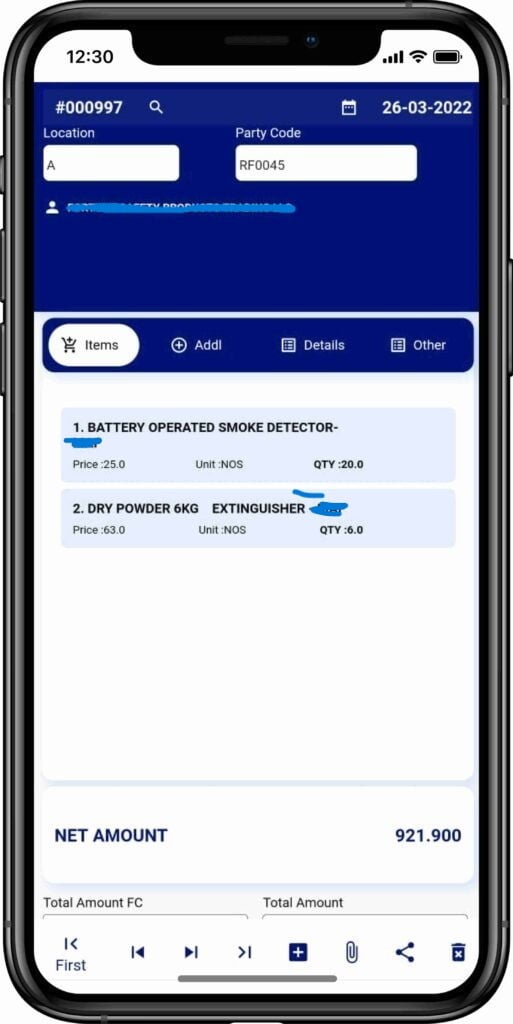 Sales Entry
Users can enter new sales and visualise all the sales in a detailed way.
Sales report
A user can view daily reports on sales, stock, and analysis. Anyone can easily access detailed information through this feature.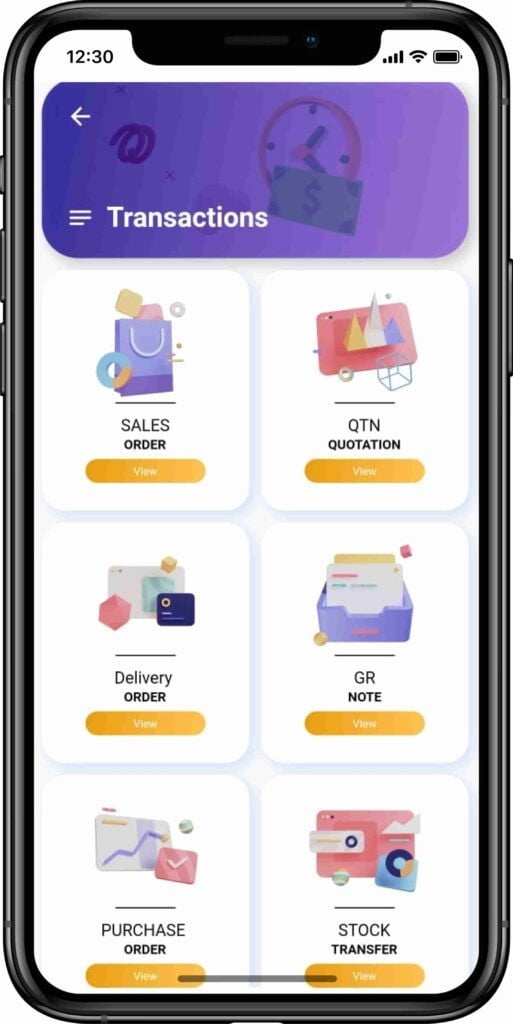 Transactions
Information about all the transactions, such as the sales order, QTN, delivery, GRN, purchase, stock, etc.
Conclusion
BITS TRADE simplifies the sales order process and sales analysis on an ongoing basis, quickly and easily. Business owners and their sales agents will both benefit by using this mobile app. Click here to get more information about beams sales management mobile app in Dubai, UAE & developing your own customized sales app.
Still haven't launched your smart sales system? It only takes a few minutes. Let's start today!